5 Ways to Maximize Storage Space Of Your Ocean Edge Condo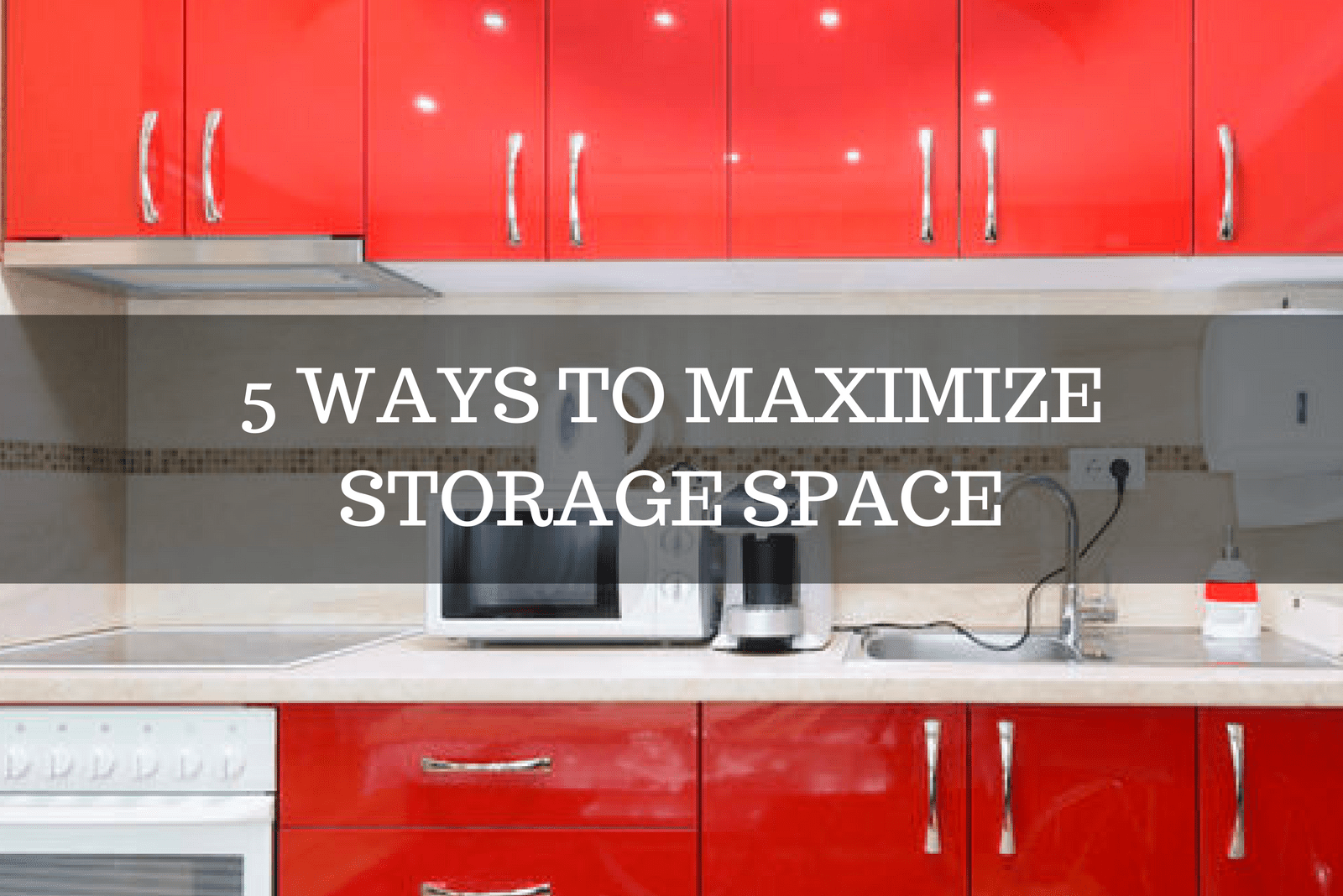 Are you planning to maximize storage space of your Ocean Edge condo? When moving to your new Ocean Edge condo (take a look at our 5 Reasons to Buy a condo at Ocean Edge), it is important that first you decide what you need to bring with you, and what you can part with. Once you decide what you need to keep, the challenge is how to keep necessary items accessible and still out of the way so your space is not too cluttered. When transitioning from a large space to a smaller space it can be challenging to fit all of the items you have accumulated throughout your life into your new condo. The idea of living in a smaller space because your children have grown up and moved out, or if you're a single person who does not need a lot of space can be very appealing. Finding a storage solution for your belongings is important because a cluttered home will make the space seem smaller and less inviting. A clutter free space is more relaxing and functional because everything has its place, and it is put away off the counters and tables. Follow these creative and easy storage options to maximize storage space of your Ocean Edge condo today!
Creative Furniture Options
Look for multipurpose furniture pieces for your home. Wet coats, boots and gloves/hats can damage furniture and flooring if not properly stored. A bench with a tall back with hooks on it and baskets underneath the bench is a practical and easy way to prevent the clutter of boots and coats laying around damaging your property. Replace furniture that does not offer extra storage space for more practical pieces. Coffee tables with storage space underneath and hollow ottomans are great living room storage options for the room. In the bedroom, choose a bed with drawers underneath it or with plenty of room under the bed for you to put your own storage containers. Keep your seasonal clothes, shoes, books and momentos in those storage containers to free up space in your closet and around your room. A clutter free space instantly makes the room more relaxing.
Take a Good Look at Your Space
The solution to your storage problems might be more apparent than you think. For example, taking out the bulky cupboard in your kitchen and replacing it with shelves or a slender wire kitchen rack will allow you to open up more room in your kitchen, making it feel more spacious and still maximize storage space. Shelving in the kitchen is not only a great storage option, but also a time saver. It is easier to put your goods away on shelves than taking the time to organize a cupboard. Sometimes the solution to your storage issues are right under your nose. Are you utilizing the space as efficiently as you could? Ask your friends and family if they see any solutions your have not seen to maximize storage space of your Ocean Edge condo.
Divide Your Space
Separating your space into functional rooms with a book case not only provides storage space for your books and trinkets, but it also creates defined areas within your home. If it is within your budget, you may have a custom built in installed in your unit so it is the perfect size for your condo, so you can maximize storage space. However, there are more cost effective options at inexpensive furniture stores such as Ikea where they sell pieces of bookcases that you can buy to fit into your space to create the same effect.
Washer Dryer
If your condo has a full clothing washer and dryer setup, consider a stacking washer dryer combo unit. The capacity of those stacking units has increased over the last few years, and with the option of a front loading or top loading washer, you will have the same quality wash with that unit as a full sized washer. If space is your only concern, purchasing a small stacking washer dryer is an easy way to hide away your washing setup and increase your living space. Switching to a stacking washer dryer unit will not only save your space, but it could save you money in the long run. If you choose a high efficiency unit, (which most of them are), you will save money on your utilities and on your cleaning products (high efficiency units call for less detergent and water to run than the older less efficient models). Keep your receipt after you purchase your washer dryer unit. At tax time, check with your accountant to see if there is a tax break for purchasing your high efficiency washer dryer unit.
Hide It Away
If you do not use it on a regular basis, but you simply can not part with it, then hide it away. Put it in a storage container under your bed, or in a tote that you can keep on the top shelf of your closet. The point is that you designate a space for items that you do not use on a daily basis so you know where to find them, but the items do not crowd your living space. These items could be photo albums, trinkets from your travels that you do not have space to display or sporting equipment. It's important to take inventory of what you are bringing with you to your new space so that you can plan where you are going to store your belongings. That way you can map out where you're going to put it all without running out of space.
Maximize Storage Space Today!
It's important to keep in mind that you're taking all of your belongings with you, and that your life circumstances might change. If you're single now, you might not be in the next couple of years. Look at your Ocean Edge condo and plan what you can do now to better organize your space for accommodating more people and belongings to maximize your storage space. Choosing what is important to keep and what you can part with is the first step before organizing your items. Remember that clutter can make your space feel even smaller and uninviting to guests. Follow these tips outlined above and maximize storage space of your Ocean Edge condo today. Make sure also read our blog about "Finding Your Dream Condo at Ocean Edge".
https://www.oceanedge.net/wp-content/uploads/2016/08/5-Ways-to-Maximize-Your-Storage-Space-2.png
1068
1600
Leighton Team
https://www.oceanedge.net/wp-content/uploads/2022/07/Leighton-Team-KW-Combined-Transparent-1.png
Leighton Team
2016-08-22 20:24:14
2016-08-22 20:24:14
5 Ways to Maximize Storage Space Of Your Ocean Edge Condo