How to Let Go of Your Ocean Edge Condo – A Seller's Guide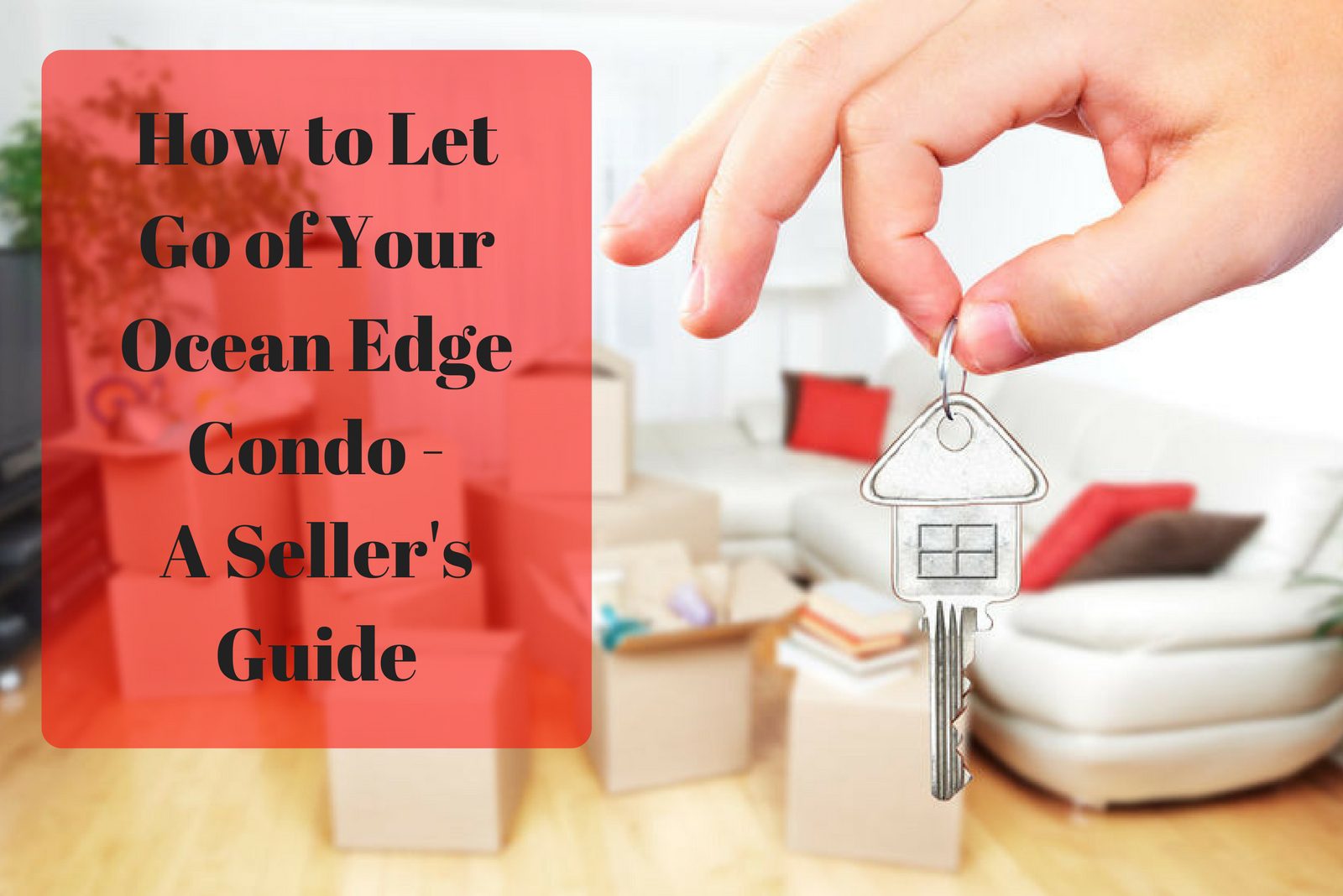 There are a number of reasons that cause people to sell their home. Regardless of their reason, it is never an easy or light decision. You could be selling your Ocean Edge condo due to divorce, an empty nest, new job which causes you to relocate or outgrowing your condo because your family expanded. For whatever reason you decided to put your condo on the market, it is typically a well thought out decision that is not made lightly. Your home is your comfort zone, where memories were made and that can be difficult to walk away from. So how do you let go of your Ocean Edge condo and move on? Here are our suggestions to make the transition smoother and easier to handle.
How to Deal
Your home is more than brick and mortar. It is a part of you that defines a time in your life. Moving on can be really difficult because of all of the emotion and all of the memories attached to your home. However, you do need to find a way to let go of your Ocean Edge condo and move on with your life. Before you move out of your home, take a lot of pictures so you can look back on them once you move into your new home. Take a handful of dirt from your yard and use it in a planter to plant some potted flowers. There are plenty of ways to take a piece of this home with you once you leave.
Value and Love are Different
You have worked hard for your home, and you have every right to take a lot of pride in the home that you have made. Sometimes a home owner's value of their home is different than what the true market value of their home is, and this can be upsetting. The details and work that you have put into the condo might not get you the return that you wanted when it is time to sell. It is important that you take the emotion out of selling your home and trust that your real estate agent is an expert in the field, and wants to give you the most money for your condo. On the other hand, there could be someone that comes into your condo and absolutely falls in love with it. They might be willing to pay more than what you are asking, but you want to make sure you listen to your real estate agent regarding price and not overprice your home. Check out our blog, "Why Overpricing Your Ocean Edge Condo is Never a Good Idea."  However, there are things that you can do to increase the perceived value of your home to generate higher offers. Ask your real estate agent what improvements you can make to your condo to generate more interest and higher offers. Our blog, "7 Tips To Becoming the In Demand Condo at Ocean Edge Brewster" will give you plenty of ideas to get more buyers interested in your home.
Be Flexible
Just because your home is on the market, it does not mean that your life stops, and that is understandable. However, do not make your busy life an excuse as to why you can't do certain things to sell your condo. Carting your children to an from sporting events, work obligations and family responsibilities should not prevent you from hosting an open house or allowing showings of your condo. If you need to enlist a cleaning service to come in and clean your home occasionally to accommodate your life needs with the demands of having your house on the market, do so. However, your home was put on the market for a reason and selling your home should be your top priority. Letting your condo sit on the market too long because it is not being seen by buyers will make your listing stale and hurt you in the long run. Buyers will not wait around for you to make time for them to see your home, and they are not interested in a home that has been sitting on the market for a long time. They will move on to a home that is available for them to see and is the latest and greatest on the market. Free up some time so your condo can be viewed by buyers so you can let go of your Ocean Edge condo and find your new home.
It's Nothing Personal
At one time or another, most sellers have to deal with a potential buyer that makes a low ball offer. Sometimes those low ball offers are a little on the low side, and other times they are flat out insulting. The trick is not taking those low ball offers personally. The potential home buyers is not trying to personally attack you by making the low offer, the majority of the time, they are simply trying to see how low you will go. Everyone loves a good deal, and that is what the potential home buyer is trying to do, score a deal. Do not take the low ball offer as an insult and flat out reject the deal. Instead, take it as a starting point for negotiations. If they walk away, they walk away. Never shut down a potential deal because you feel insulted by a potential buyer's starting offer. For more tips on how to sell your condo, check out our blog, "Ocean Edge Brewster – How to Sell Your Condo ASAP."
How to Let Go of Your Ocean Edge Condo
Your home is more than just a warm place that shields you from the elements. It is the place where memories are made, holidays are celebrated and children are raised. Selling your home and starting over is an emotional decision that can fog judgement. It is important that you put your emotion aside and learn how to let go of your Ocean Edge condo and move on with your life. When selling your home, it is also important that you go with the experts. Michael Leighton has been the #1 Agent at Ocean Edge since 2004 and the #1 Agent in Brewster since 2007. Recently he was named a top agent for the Lower Cape. Contact Michael and his team today to see what your condo is worth, or check out the free condo valuation to get a rough idea of what your condo could be priced today.
https://www.oceanedge.net/wp-content/uploads/2017/04/How-to-Let-Go-of-Your-Ocean-Edge-Condo-A-Sellers-Guide-1.jpg
1068
1600
Leighton Team
https://www.oceanedge.net/wp-content/uploads/2022/07/Leighton-Team-KW-Combined-Transparent-1.png
Leighton Team
2017-04-05 08:33:44
2017-04-05 08:43:59
How to Let Go of Your Ocean Edge Condo – A Seller's Guide